A totally super set for the super hero in any little boy. In this case, specifically a heroic little boy named Jonah! I had a lot of fun creating these items. I had 3 mighty fabrics to work with. I mixed and matched, and I think it all turned out pretty fabulous!!
The tote has a piece of printable cotton on the front, featuring Jonah's name with some pretty terrific super heroes. It was printed from
Marvel's Super Hero Squad website
.
Here are the finished items...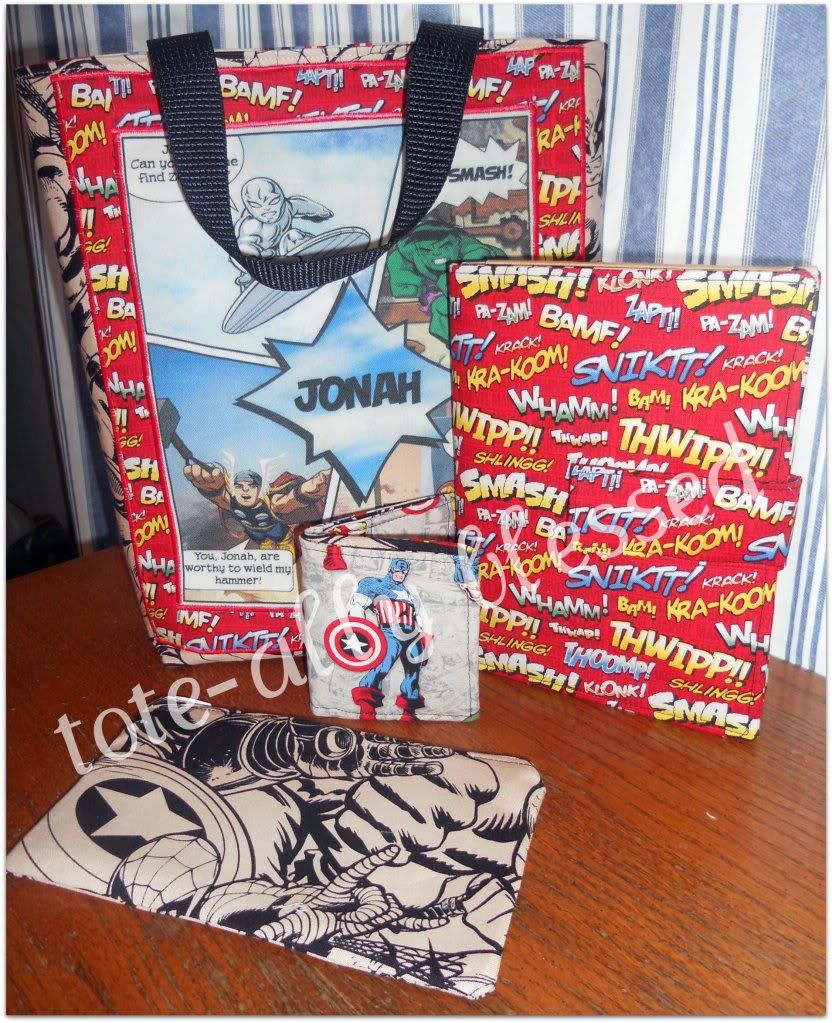 Complete Super Hero Set
Super Hero Accessory Set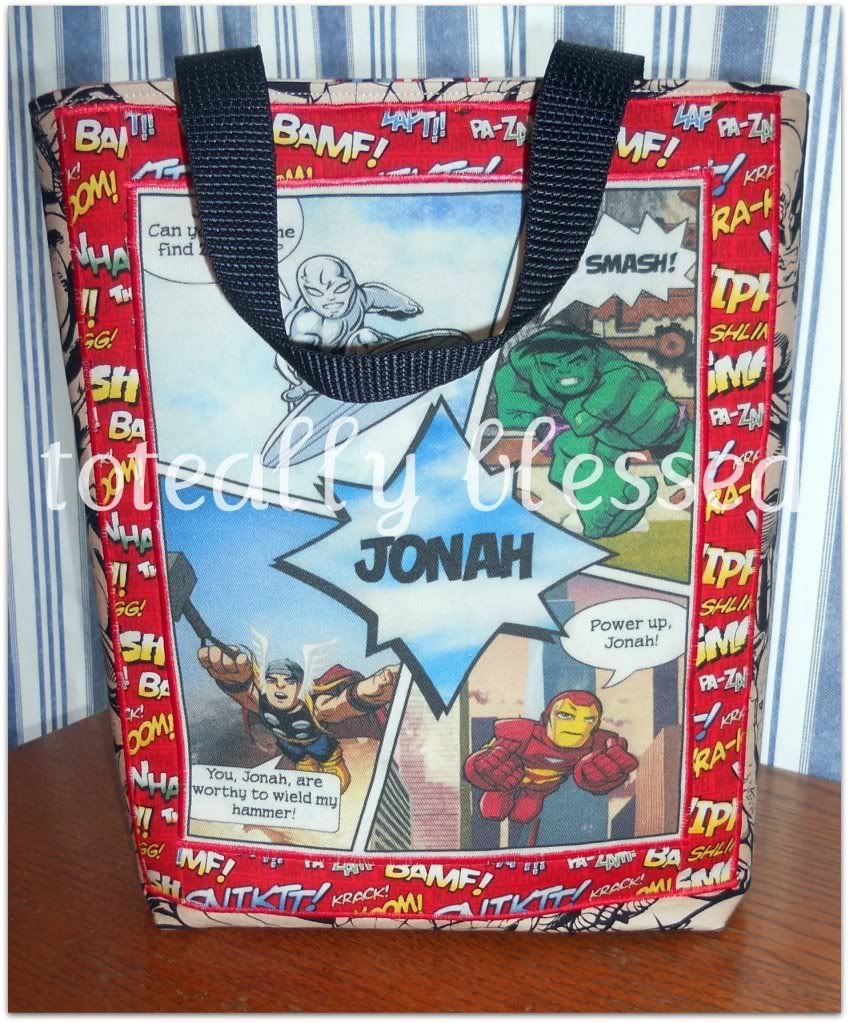 Super Hero Tote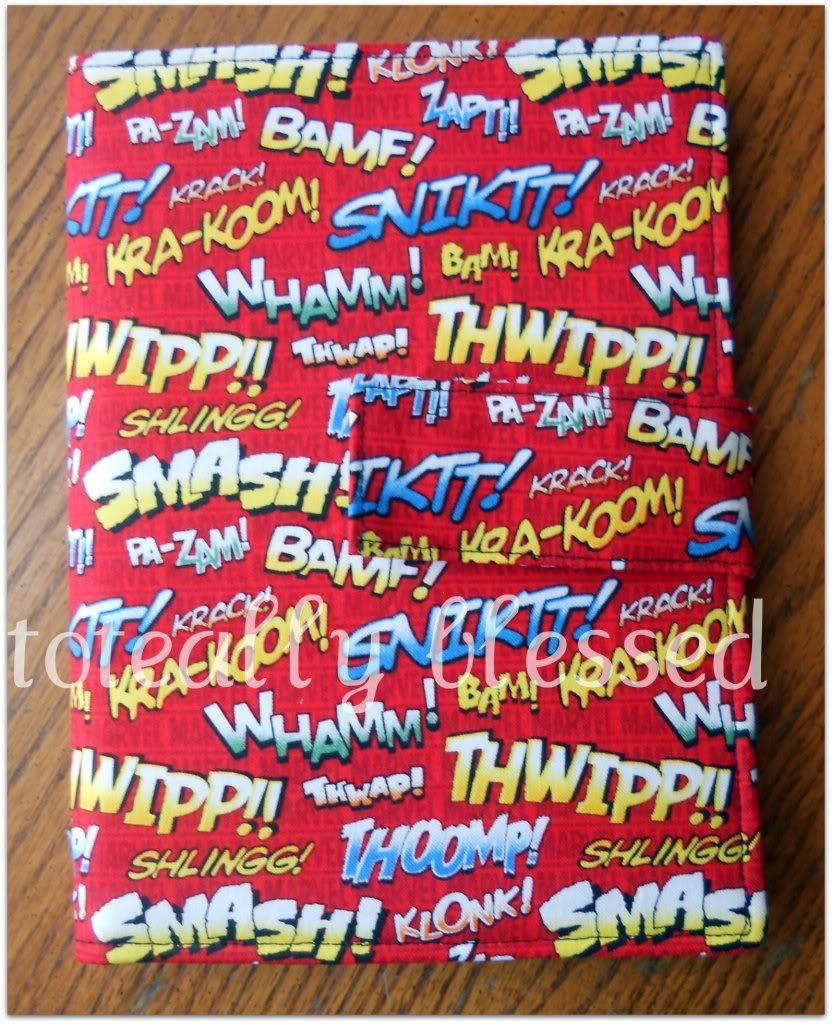 Notepad Holder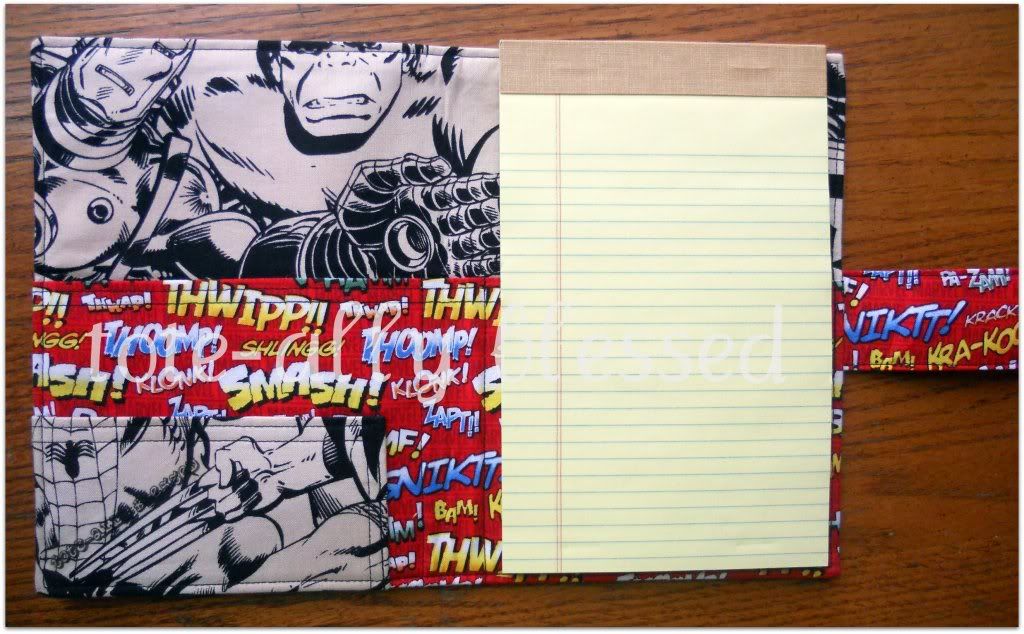 Inside View of the Notepad Holder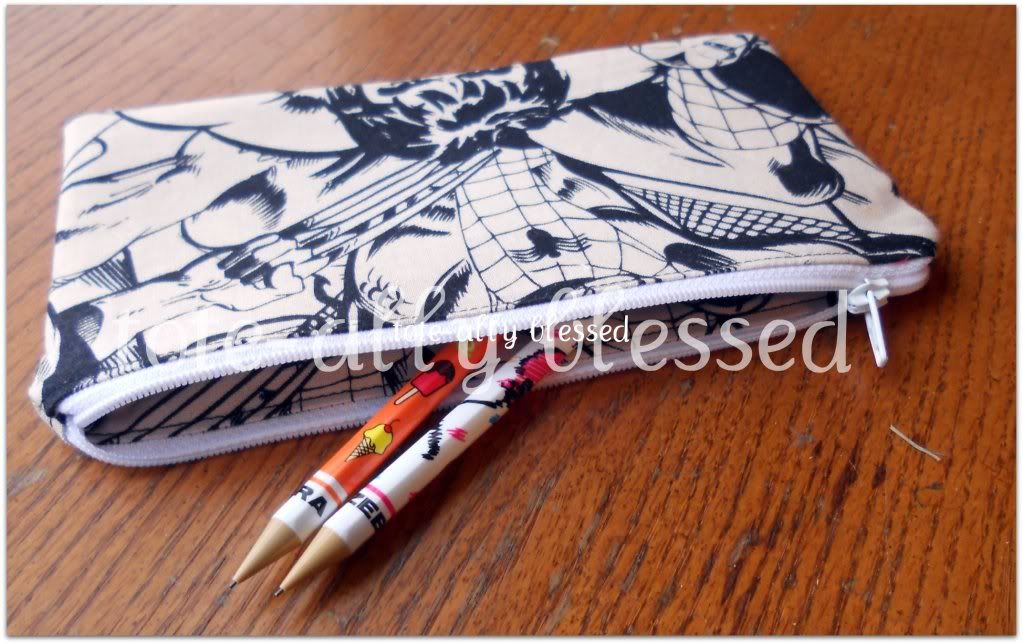 Pencil Pouch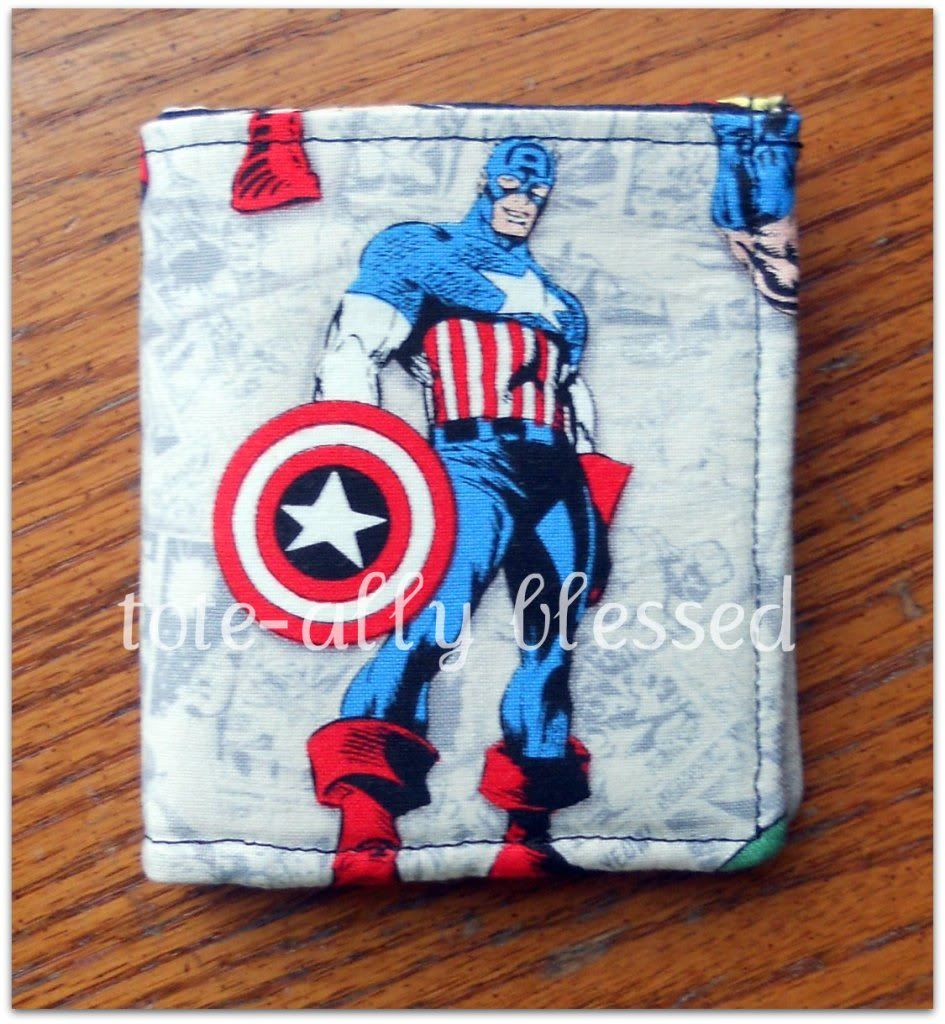 Captain America Kids Wallet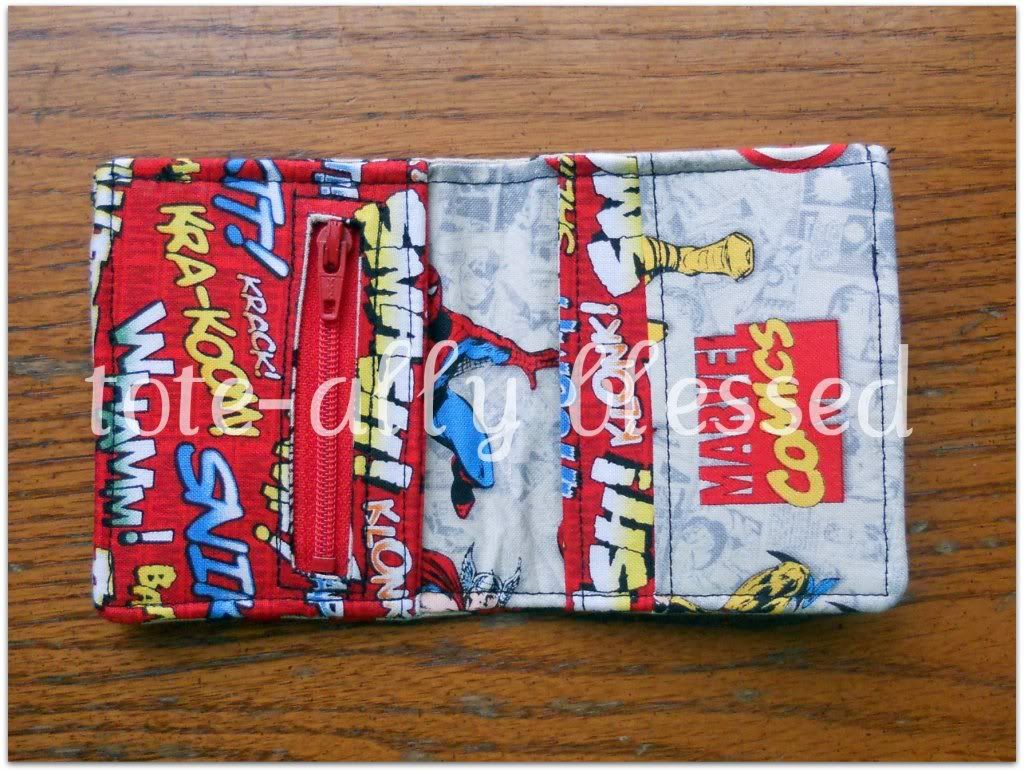 Inside view of the kids wallet
Great gifts for the super hero in any little boy!